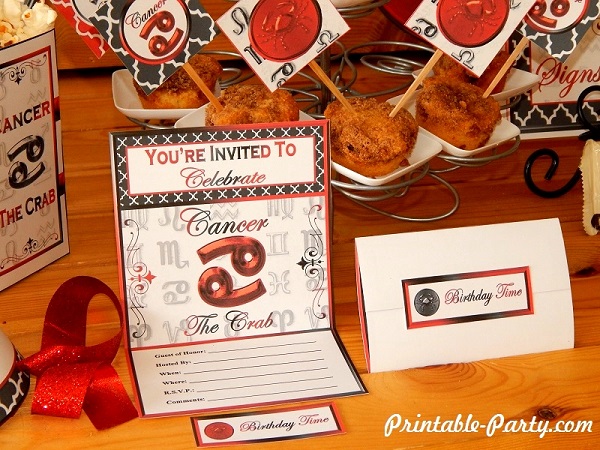 Cancer Zodiac Printable Party Invites
(Unfolded size is 4.5x7 inches) Invites can be tri-folded or left flat. Fits A2 envelopes when folded & 5x7 inch envelopes when left flat.

buy
Cancer Zodiac Birthday Banner

5 letters that spell Happy & 8 letters that spell Birthday, 7 decor flag designs,  8 inch circle 2 designs, 10x8 signs 2 designs, & zodiac symbols.

buy